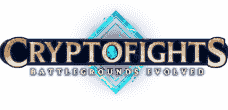 CryptoFights
a 3D
game
on blockchain.Next generation gaming. Use  strategy, Logic & probability to win.

Brokermate
is a financial technology platform that provides all the tools required to run a successful brokerage. Until now, brokers have had to rely on several different technologies to manage their business. Brokermate eliminates these layers and brings together everything you need in one solution.

Els Sells
is a top real estate producer, serving
homes for sale in Grosse Ile, Trenton, Wyandotte, Riverview, Gibraltar, or any of the Downriver area, Wayne county Michigan.

Network Trans
is a logistic transportation hub specialized in transporting goods and services from point A to point B.

DynamicStay, Inc
is a technology enabled corporate relocation housing marketplace. Its unique solution solves the problem of lack of inventory to meet demand. We accomplish this by using software to dynamically fill demand by tapping into the huge untapped pool of supply in the peer to peer markets of Airbnb, VRBO etc.

FairMarkets Trading Pty Ltd.
is an ASIC (Australian Securities and Investments Commission) licensed liquidity provider for over-the-counter derivatives. Our comprehensive offering provides traders with access to financial products from across the globe.


Disruptive SSL – made in America with American hands. Backed by decades of combined experience in the lighting industry and electronics manufacturing, the Disruptive Solid State Lighting team is a beacon of quality and a brand you can trust.

PureBlend CBD  – Wellness Without Boundaries
You may believe custom software for your enterprise will be too complex and require resources you just can't afford.
Or, can you afford NOT to with our personalized solutions and support?
ScaleCampaign has your answers.  Let ScaleCampaign be your custom software IT resource.
We are proud to offer you excellent value and personalized service in developing appropriate, high quality solutions from our headquarters in Grand Rapids, Michigan.
What is it about your IT systems that makes you lose sleep?  When the subject of custom software for your business comes up, do you just avoid it?  Or worse, are you constantly chasing issues that divert attention from what you should be doing?  Imagine a day when IT solutions and their benefits to your enterprise are exciting. Perhaps that day is today.
Perhaps you are finally ready to make this exciting leap.  At ScaleCampaign we would like to help you make that leap with confidence by helping you navigate critical IT decisions.  We can provide guidance with everything you need from project management and hardware recommendations to custom business and analytical software.
Let us help bring your ideas to life.  Whether it's streamlining your current enterprise systems or crafting flexible options for the future.  We'd like to share this excitement by creating excellent software solutions made just for you. Solutions that are affordable, highly beneficial, easy to use and maintain.
ScaleCampaign Excels In:


Custom Application Software

– Let us know what your challenges are so we can development a total enterprise, integrated IT solution that makes sense.  We will guide you in the right direction for your enterprise.
Integrated Mechanical/Electrical Operations Systems – ScaleCampaign will show you how to enhance operational system monitoring and feedback systems.  By blending embedded logic into your enterprise network, you will achieve better control and operational efficiency.
Web Application Development – We work with advanced website background analytics to create more comprehensive results.  Your enterprise will find our enhancements effective as well as easy to manage and maintain.  Let us show you how we can improve your current website performance.
Application Program Interfaces (API) – Does your enterprise require constant data feeds to and from external sources (such as financial markets, operational production data, logistical data, public domain streaming, etc.)?  If so, we can craft the solutions you need. We create custom API's that keep clients confidently and securely connected to external data streaming.
Cloud & Database Services – Does your enterprise require large data storage and life cycle management solutions?  We provide service and guidance on these issues as well.  Our knowledge of security protocols and coding procedures will put you at ease with secure sharing and hosting that is easy to understand and manage.
Artificial Intelligence (AI) & Machine Learning (ML) – We put a lot of energy into the algorithms in our software products. Our AI & ML algorithms are constantly being refined, integrated, and updated across our portfolio and we would like to see you benefit from these technologies, too.
Geographic Info Systems (GIS) and GeoCoding – ScaleCampaign can show you how digital mapping methods can be integrated into your enterprise software solutions and provide creative and exciting functionality.  The world will be at your fingertips!

ScaleCampaign is an SAP PartnerEdge member –

 We participate with SAP SE Software Company in their open IT ecosystems.  This means SAP environment software from us will always be serviceable by reputable SAP partners.
Let's Take The Next Step !
Please contact us for a risk-free consultation that will allow us to explain how we can help bring your ideas to life.
Have a great day and imagine an even better day tomorrow!
Regards,
ScaleCampaign's team
At ScaleCampaign, we believe creativity is as important as technical knowledge and we bring both together in crafting custom IT solutions.